Ilir Meta und die Justiz, Gesetze, welche mit System seit 20 Jahren sabotiert werden.
Wie tief muss man noch sinken, bei den Justizbringern aus der EU, der "COMARRA" Organisation: IRZ Stiftung, Man hatte in der neuen hohen Gerichts Kontrolle, sogar der früheren höchsten Richterin Shpresa Becaj Posten angeboten, was aber von ihr abgelehnt wurde, weil man nicht mehr das lukrative Geschäft der Richter Bestellung organisieren kann. 1-300.000 zahlten Richter für neue Posten, also sehr lukrativ. Shpresa Becaj, sorgte für das Skandal Urteil, das Ilir Meta freigesprochen wurden, vollkommen korrupte angebliche IT Experten mit Amateur Software, die Profi Fakten aus den FBI Beweisen um Videos ignoriert wurden. Dafür gabs Diplomaten Posten der LSI bei Ilir Meta, später sogar Kandidaten Posten für das Parlament. Der Mafia Gutachter: Ermal Beqiri, erhielt ebenso gut dotierte Regierungs Posten.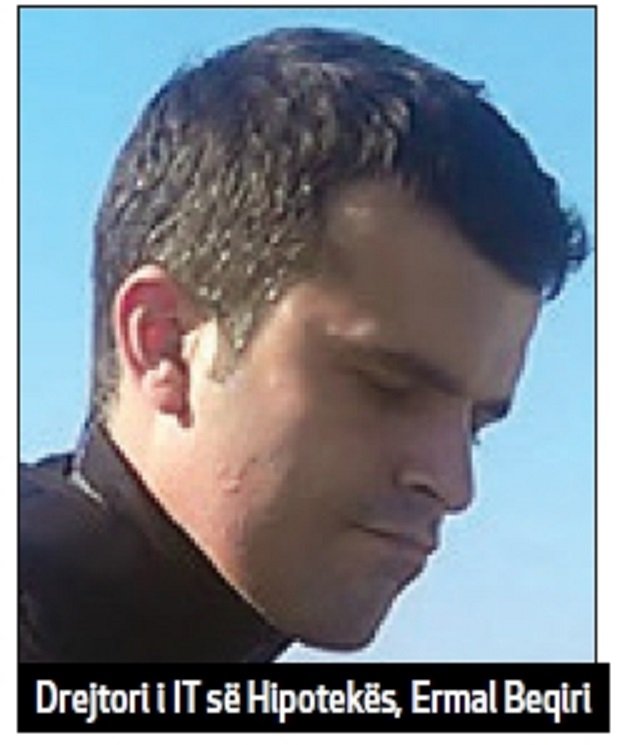 Teil I des Regierungs Betruges der Juliana Hoxha, LSI Partei mit Edi Rama und des Ermal Beqiri.
Një vendim i Gjykatës Administrative të Apelit, për emërimin e ish-kryetares së Gjykatës së Lartë, Shpresa Beçaj gjyqtare në Gjykatën e Apelit Tiranë si dhe dëmshpërblimin e saj me rreth 40 mijë USD, ka përfshirë në debate Këshillin e Lartë të Drejtësisë, gjatë mbledhjes së datës 17 nëntor 2017. Vendimi i formës së prerë është produkt i qëndrimit të Këshillit të Lartë të Drejtësisë, i cili në shumë raste nuk ka pranuar për të zbatuar ligjin për rikthimin e ish-gjyqtarëve në gjyqësor.
Europa's corruptions judge Nr. 1: head of Albania's Supreme Court, Shpresa Becaj
Plötzlich erhält Selvi Becaj einen guten Kandidaten Posten bei der LSI, denn die Tochter der vor wenigen Jahren höchsten Richterin Shpresa Becaj, erhielt nicht nur OSCE Diplomaten Posten in Wien, sondern die Mutter sorgte für den Freispruch von Ilir Meta, wo FBI Gutachten für illegal und technisch nicht anerkannt wurden. DAs Erfolgs Modell von Ilir Meta: kopiert von der Deutschen und EU Politik: man sammelt möglichst viele Idioten, Kriminelle um sich, welche keine Arbeit finden können, gibt ihnen Staats Posten und lebt ganz lustig, was bis zur Betrügerin und Verfassungsrichterin: Susanne Baer geht, mit ihrer erfundenen Professur und dem Gender Müll, wo man Millionen vom Familien Ministerium abkassierte. Installiert von Georg Soros Leuten der Grünen, durch die Georg Soros UNI in Ungarn, mit Phantom Lehrtätigkeiten

LSI Kandidation in Kukes: Selvi Becaj
Alles International bekannt. Die Mutter wurde von Ilir Meta, genau gesagt von Spartak Braho unter Druck gesetzt, und weil man korrupt ist, wie der Vorgänger T. Kondi, erhielt man für den Start, einen Diplomaten Posten für die Tochter, und weitere Zusagen, über dieses dunkle Justiz Kapitel der "Skrapari" Bande mit Ilir Meta.
14 Jan 2011 / 15:51
Albania Judge Denies Pressure From Scandal-Hit Meta
The head of Albania's Supreme Court, Shpresa Becaj, has denied that any court decisions were influenced by outgoing Deputy Prime Minister Ilir Meta, who resigned today amid a corruption scandal.
Tirana
In a video published on Wednesday by broadcaster Top-Channel, which has not been yet authenticated, Meta is overheard saying that because he is on good terms with Chief Justice Shpresa Becaj – after having hired her daughter as a diplomat – he can influence the ruling of the court.
"I distance myself as chief justice of the Supreme Court from this issue," Becaj said in a press conference on Friday. She said that she does not have the capacity to influence the court's decisions, which are collegial, and added that her daughter had been hired because she deserved the post, and not as a favour.
However, in a television interview on Thursday on Klan TV, Meta said that had hired Becaj's daughter at the request of the chief justice. The outgoing deputy PM. who was foreign minister at the time the videotape was recorded, said that Becaj's daughter fulfilled the requirement for the position, and that his heart was touched because she was suffering from health problems.
Meta resigned from his post on Friday amid the controversy.
Balkaninsight.com
Corruption in the judiciary is pervasive. Many judges issue rulings that do not appear to have any basis in law or fact, leading some to believe that the only plausible explanation is corruption or political pressure. Broad immunity enjoyed by judges prohibits prosecutors from investigating corruption allegations until they make a public request to the High Council of Justice to lift the accused judge's immunity, and receive its approval. Few judges have been prosecuted for corruption because most criminal investigations must remain secret, at least initially, in order to be successful.
…………..
http://tirana.usembassy.gov/press-releases2/2012-press-releases
Schon 1995 waren die Zustände bekannt, in Verantwortung der Internationalen, welche die Zustände schweigend duldeten.
DER SPIEGEL 38/1995 DER SPIEGEL 38/1995
Artikel als PDF ansehen Artikel als PDF ansehen
Albanien: Plötzlich sterben Albanien: Plötzlich sterben