Gary Kokalari: Er nennt Salih Berisha: einen gnadenlosen, pathologischer Lügner!
 Berisha, 100 mal schlimmer als Gaddafi
Ein vollkommen verrottetes System, von kriminellen Clans, die Stroh dumm sind und extrem kriminell. Viel schlimmer, als jeder Mubarak, Saddam, oder gar ein Gaddafi, der dem Volk Kostenfreie Schulen und Krankenhäuser ermöglichte, wie Zinsfreie Existenz Gründungs Darlehen.
The new US Statedepartment Report:
US Statedepartment – 2011 Human Rights Report – Albania (May 24, 2012)
Albanian a joking court and justiz system: "Many judges issue rulings that do not appear to have any basis in law or fact, leading some to believe that the only plausible explanation is corruption or political pressure."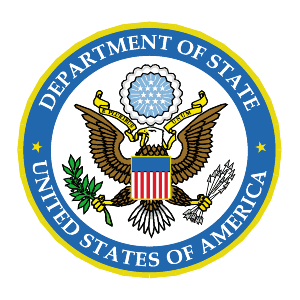 2011 Human Rights Report – Albania (May 24, 2012)
………….
Freedom of Press: The independent media were active and largely unrestrained, although there were cases of direct and indirect political pressure on the media, including threats against journalists. At times political pressure and lack of funding constrained the independent print media, and journalists reported that they practiced self-censorship. Political parties, trade unions, and other groups published newspapers or magazines independent of government influence.
The government controlled the editorial line of the public Albanian Radio and Television, which operated a national television channel and a national radio station and, by law, received 50 percent of its budget from the government. While private stations generally operated free of direct government influence, most owners believed that the content of their broadcasts could influence government action toward their other businesses. Business owners also freely used media outlets to gain favor and promote their interests with both major parties.
Violence and Harassment: There were incidents of violence against members of the broadcast media during the year, and journalists were subject to pressure from political and business actors.
On January 21, police personnel beat journalist Ened Janina, political editor of the daily newspaper Shekulli, while he was covering a political demonstration in Tirana. According to Janina, a prosecutor initiated an investigation and received Janina's testimony shortly after the protest, but he was never summoned again to testify. The same day, reporter Fatos Mahmutaj was grazed by a bullet that killed a man standing on the media riser. Mahmutaj claimed on several television shows that the bullet wounding him and killing another man came from Republican Guard soldiers. Mahmutaj reportedly received several death threats after his public statements and left the country days after the protest. In the spring, Mahmutaj was granted political asylum in Belgium.
Reporter Artan Hoxha aired footage of the January 21 protest that allegedly showed how one of the protestors died. Hoxha stated that four days after the broadcast, unknown men handed his 10-year-old son at home an envelope that contained three bullets.
……….
Police officers did not enforce the law equally, and an individual's political or criminal connections often influenced enforcement of laws. Low salaries contributed to continued corruption and unprofessional behavior, which remained impediments to the development of an effective police force.
During the year the Ombudsman's Office processed complaints against police officers mainly on arrest and detention problems. The Ombudsman's Office received and made inquiries into 2,029 complaints during the year.
Arrest Procedures and Treatment While in Detention
The constitution requires that a judge or prosecutor issue a warrant for a suspect's arrest based on sufficient evidence. There were no reports of secret arrests. The prosecutor may release the suspect or petition the court within 48 hours to hold the individual further. A court must decide within 48 hours whether to place a suspect in detention, require bail, prohibit travel, or require the defendant to report regularly to the police. In practice prosecutors requested and courts routinely ordered detention in many criminal cases. However, courts routinely denied prosecutors' requests for detention of well-connected, high-profile defendants. The constitution requires that authorities inform detained persons immediately of the charges against them and of their rights. Police sometimes failed to do so. Under the law, police must immediately inform the prosecutor of an arrest. There is not an effective system for handling the monetary aspect of bail. Instead, courts often order suspects to report to police or prosecutors on a weekly basis. Courts must provide indigent defendants with free legal counsel. This right was respected in practice and defendants were generally informed of this right.
Many suspects are ordered to remain under house arrest, often at their own request, because they receive credit for serving this time if they are convicted. House arrest is not effectively monitored, and suspects can freely move outside without being detected by authorities.
Arbitrary Arrest: Arbitrary detentions or false arrests occurred infrequently.
Pretrial Detention: At the end of November, there were 1,901 persons in pretrial detention centers and 2, 878 convicted persons in prisons. Thus, pretrial detainees constituted 39.7 percent of the total prisoner population. The law requires completion of most pretrial investigations within three months; however, a prosecutor may extend this period to two years or longer. The law provides that the maximum pretrial detention should not exceed three years; there were no reports that authorities violated this limit during the year. However, lengthy pretrial detentions often occurred due to delayed investigations, defense mistakes, or the intentional failure of defense counsel to appear. Under the law, a judge cannot hold an attorney in contempt of court to prevent such delaying actions by attorneys.
Limited material resources, lack of space, poor court calendar management, insufficient staff, and failure of attorneys and witnesses to appear prevented the court system from adjudicating cases in a timely fashion.
e. Denial of Fair Public Trial
The constitution provides for an independent judiciary; however, political pressure, intimidation, widespread corruption, and limited resources sometimes prevented the judiciary from functioning independently and efficiently. In addition, court hearings are often closed to the public. Court security officers routinely refuse entry to hearings and routinely call the presiding judge in each case to ask if the person seeking admission may attend the hearing. Some agencies routinely disregard court orders. The politicization of appointments to the High and Constitutional Courts threatened to undermine the independence and integrity of these courts.
On September 9, a remotely detonated bomb killed district court Judge Skerdilajd Konomi in Vlore. The investigation into his death was ongoing at year's end.
Trial Procedures
……….
Civil Judicial Procedures and Remedies
Individuals and organizations may seek civil remedies for human rights violations; however, courts were susceptible to corruption, inefficiency, intimidation, and political tampering. Many court hearings were held in judges' offices, which contributed to a lack of professionalism and opportunities for corruption. These factors undermined the judiciary's authority, contributed to controversial court decisions, and led to an inconsistent application of civil law.
Property Restitution
A large number of conflicting claims for private and religious property confiscated during the communist era remained unresolved. A 2010 European Parliament study found a lack of human resources, constant turnover within the Office for the Restitution of Property (ORP), failure to implement existing legislation, and allegations of corruption hampered efforts to restore property to rightful owners.
f. Arbitrary Interference with Privacy, Family, Home, or Correspondence
……
Section 4. Official Corruption and Government TransparencyShare  <
The law provides criminal penalties for official corruption; however, the government did not implement the law effectively, and officials frequently engaged in corrupt practices with impunity.
Corruption in the executive branch was widespread and pervasive. The education system remained corrupt, and officials sometimes required bribes from students for them to matriculate or pass examinations. Doctors and other medical personnel frequently demanded payment to provide what should have been free government services. As in other sectors, high-profile defendants usually were found not guilty, even in the face of overwhelming evidence. While numerous low and mid-level officials were prosecuted and often convicted for corruption, prosecuting higher level officials remained problematic.
The government prosecuted corrupt officials and managed complaints regarding corrupt police through the ombudsman and the Internal Control Service of the Albanian State Police. However, broad immunity provisions for judges, members of parliament, and other high-level officials prohibit not only prosecution but any use of investigative measures, hindering the government's ability to prosecute high-level corruption.
The government's task force against organized crime coordinated anticorruption activities. The prime minister headed the task force, which included several ministers and heads of independent state-owned agencies, such as the public electricity company, and representatives of the police and intelligence organizations.
…………..
Corruption in the judiciary is pervasive. Many judges issue rulings that do not appear to have any basis in law or fact, leading some to believe that the only plausible explanation is corruption or political pressure. Broad immunity enjoyed by judges prohibits prosecutors from investigating corruption allegations until they make a public request to the High Council of Justice to lift the accused judge's immunity, and receive its approval. Few judges have been prosecuted for corruption because most criminal investigations must remain secret, at least initially, in order to be successful.
…………..
http://tirana.usembassy.gov/press-releases2/2012-press-releases
http://www.state.gov/j/drl/rls/hrrpt/humanrightsreport/index.htm?dynamic_load_id=186322
Albanien: US Professor Nikolla Pano, über die korrupte und inkompetente Justiz
Albaniens höchste Richterin: Shpresa Becaj
Die Fehler des Westens, wobei die Schock Therapie des Georg Soros, überall die Arbeitsplätze sinnlos vernichtete, ganze Wirtschafts Systeme und die Mafia für die Privatisierung an die Macht brachte.
Die albanische Erneuerung ist gescheitert – unter aktiver Mithilfe des Westens
Rückblick 1995 und 1996, über das Verbrecher Kartell des Salih Berisha
1995, wollte Salih Berisha den Präsidenten des Verfassungs Gerichtes: Zef Broziermorden, worüber sogar der Spiegel berichtete.
Komplette Idioten, werden als Richter, Staatsanwälte, Minister, Polizei Chefs, Direktoren, oder gar als Admiral eingesetzt in 1996: Rear Admiral Edmond Zhupani, ohne jede Militär und Marine Ausbildung
Fun Facts About Our New Allies
The Progressive Review (Washington), 22 June 1999
http://www.brasscheck.com/yugoslavia/directory/62399a.html
"Albania … offered NATO and the U.S. an important military outpost in the turbulent southern Balkans (in the 1990-96 period Albania opened its ports and airstrips for U.S. military use and housed CIA spy planes for flights over Bosnia)…. The U.S. played a major role in the DP's 1992 electoral victory, and it then provided the new government with military, economic, and political support. In the 1991-96 period Washington directly provided Albania $236 million in economic aid, making the U.S. the second largest bilateral economic donor (following Italy)…..Following Berisha's visit to the U.S. in March 1991, Washington began supplying direct assistance to the DP, including donations of computers and cars for the 1992 electoral campaign. William Ryerson, the first U.S. ambassador, stood next to Berisha on the podium at election rallies. The U.S. failed to criticize, and at times encouraged, the new president as he purged critics of his policies within the judicial system, police, and the DP—often through illegal means. By 1993 DP loyalists and family members held most of the prominent positions in Albania's ministries, institutes, universities, and state media. Citing the threat of communism's return, Berisha successfully instilled fear in the population and discredited his rivals. The U.S. embassy in Albania contributed to the polarization of Albanian politics by refusing to meet most of the opposition parties (former communists as well as others) for the first two years of DP rule. This one-sided view of democratization helped Berisha dismantle most political alternatives, some of which were moderate and truly democratic.
HIGH-LEVEL ACCUSATIONS
The political climate in Albania has become heated over the last few months
………..
When five PD deputies demanded in January that the chief justice's immunity be lifted so he could be arrested for abusing his power, the news hit the country like a bolt of lightning. Brozi, a PD member, had been nominated by Berisha as chief justice in an effort to stamp out corruption in the judiciary. Rumor had it that Brozi felt betrayed and abandoned by the president. Some PD deputies reportedly wanted him out because he insisted on prosecuting those guilty of corruption, regardless of party affiliation. The five deputies accused Brozi of illegally approving an early release from
jail of a Greek citizen convicted on drug charges. The accusation, however, was clearly politically motivated. Brozi publicly denied any wrongdoing, saying, 'The record of my struggle against corruption in Albania precludes the possibility of me being corrupt."10
In fact, Brozi has won high praise for his fight to keep Albania's courts independent and free from the dictates of politics. He claims – and many believe him – that some corrupt, high-ranking Democrats who fear judicial independence are bent on destroying him. The clash between Brozi and Minister of Internal Affairs Agron Musaraj – whom Brozi has accused of "directing a mafia network and employing despotic methods against arrested people" – is also interesting in this context.11
On 1 February, the Albanian parliament voted 53 to 49 not to lift Brozi's immunity. The decision was seen as a smashing victory for the chief justice and another political setback for the PD.12 Brozi said after the vote, "The era when votes were dictated has been replaced by an era when everyone can vote according to his own conviction and conscience." Brozi also thanked journalists for their support.13
The Brozi case clearly displays the internal battles and divisions within the PD, likely caused by widespread corruption at the highest seats of power, that sooner or later arc bound to wreak political havoc. The incident, however, could positively affect President Berisha's political fortunes if he can muster enough strength and support from the party to disable the politically and economically corrupt, as he did with the cabinet reshuffle in December.
http://www.tol.org/client/article/3069-albania-corruption-takes-its-toll-on-the-berisha-government.html?print
Zef Brozi, Bernd Fisher, Philip Reeker, Shinasi Rama über die Kommunistischen Stalin Methoden des Salih Berisha
Eine extrem kriminelle Familie: Drogen- Waffen Handel, seine Partner natürlich Frauen Entführungen usw.. Schiessereien.
 Dritan Berisha: und Bashkim Ulaj – Berisha Mafia
Nipi i Berishës që u përjashtua nga policia për plagosje, në ambasadën shqiptare në Itali
Nipi i kryeministrit Berisha, Dritan Berisha është rikthyer në strukturën e Ministrisë së Brendshme, pak vite pas përjashtimit zyrtar nga ana e Ministrisë së Brendshme me motivacionin për thyerje të rëndë të disiplinës.
Mafia Clan: Bylykbashi und das Scheitern der Wahlrechts Reform und der neue US Report! 
Wikileaks cables ueber die Gangster der Politik
03/09/2011 08:46
Kabllogrami,15 ditë pas zgjedhjeve të përgjithshme: Kryebashkiaku Lulzim Basha, ministri Sokol Olldashi, numri 2 i PS, Gramoz Ruçi, deputetët Tom […]
Law Breakers Turned Law Makers
——————————
¶2. © Some of the more noteworthy MPs with ties to organized
crime are:
– Tom Doshi: An SP MP from Shkoder, Doshi, singled out in
the Human Rights Report for physically assaulting a
journalist in the Sheraton Hotel, was a key figure in
financing SP electoral efforts. He is known as the richest
MP, with a declared fortune of more than $15 million and is
also suspected of trafficking narcotics. Doshi served in the
previous parliament as a DP MP, before switching sides to the
SP shortly before the election.
– Lefter Koka: Representing LSI from Durres, Koka is a
member of perhaps the most notorious organized crime family
in Albania, with ties to narcotics and human trafficking and
other illicit activities.
– Sokol Oldashi: Olldashi, the current Minister of Public
Works, Transport, and Telecommunication and DP MP from Fier,
is suspected of smuggling goods and narcotics.
Circumstantial evidence links Olldashi and Fatmir Kajolli in
Fier to Minister of Justice Enkelejd Alibeaj in a scheme to
release prisoners from jails to act as electoral bullies.
– Lulzim Basha: According to one SP source, FM Basha, who
represents the DP in Elbasan, was involved in facilitating
the release from prison of a notorious criminal in Elbasan in
return for support from the criminal's family. Relatives of
the criminal promised to "organize" people in Elbasan to
support Basha. The criminal was released on June 29, the day
after the elections.
– Paulin Sterkaj: The 48 year old DP MP from Shkoder is a
former professional wrestler with little to no formal
education. Sterkaj was previously in the SP and has been
accused by a former friend of murdering a politician in
Shkoder a few years ago. Sterkaj claims to have business
interests in oil, restaurants, and construction, but little
is known about his activities.
– Gramoz Ruci: SP MP and party General Secretary, Ruci has
long-standing ties to narcotics traffickers and organized
crime. Ruci has also been banned from entering the U.S.
since 2005 due to a permanent visa ineligibility.
TIRANA 00000552 002 OF 002
transparency or tradition of small donors supporting their
favorite candidates, criminals are an easy source of campaign
funds.
WITHERS
http://wikileaks.org/cable/2009/08/09TIRANA552.html
Fatos Nano (Ilir Meta Drug Allegations


Mafia Clan of Democratic Party of Albania
kukRexhep ARAPI, resident in Katund Sukth, nicknamed "KEPI" has a criminal record as follows:
In the year 1991 (in March) he has killed at the Port of Durrës, for feud issues the citizen A. Cyrbja, resident in the Katund Sukth village; has been arrested for this crime in 1994 and has been released because of lack of evidence.

In April 1997, in collaboration with Gëzim Aleksin, resident in K.Rruget Shijak (arrested for armed robbery, convicted for 12 years in prison, is being tried as a member of the 'Kanun' band) have kidnapped for the purpose of profit the business partner of Lul Alimadhi (The Shoe Firm in Qendër Sukth) and has released him after taking the fee of 150 million Italian liras.
In April 1997, together with Zaimir Cyrbe from Katundi Sukth, has killed the nephew of Cim Xhije (partner of Lul Alimadhi), who was in the same time Luli's bodyguard, murder happened in Qender Sukth, uncovered.
From 1998 to 2001 has been one of the main organizers of women's traffic for the purpose of prostitution coming from the former Soviet Union countries; in 1999 has been investigated by the Fier General Attorney's office, and during the search of his warehouses along the highway in Fermë Sukth, two Moldavian girls were being sheltered. The Fier General Attorney Office closed the case…..
………
The 'XHAKJA' clan, residing in Katund Sukth have a criminal record as follows:
In 1994, the citizen Ilir Xhakja has shot his gun inside the bar of Qerim Maloku in the Sukthi village, has been arrested but then released. The bullet shells found in the scene are the same with those found in the murder scene of citizens Gentjan Gjoka and Petrit Lyti, in 1998 in the village Hamallaj, surprisingly uncovered.
In 1998 the Xhakja band (Ilir, Agim etc) have murdered in the village of Hamallja the citizen Gentjan Gjoka (newphew of Dash Gjoka) and Petrit Lyti, friend of Genti both from Hamallja, uncovered event………..
D. Gjoka has been and is one of the biggest traffickers of women with intent of prostitution to Italy. The chief of the girls in Italy has been a girl from Vlora, named Linda, who is currently Dashi's wife and they have two children. Her brother Miri works at the Supermarket as chief accountant. D. Gjoka is on record in the State Police for International Drugs Trafficking and Women with intent for prostitution, Murder etc.
Mandrini often goes to Italy to collect the money, since Mr. Olldashi has provided him with a German Schengen Visa. Also, they are highlighted by the State Police as a dangerous criminal contingent with strong criminal tendencies like Murdedr, Drugs and Prostitution Trafficking.
………
Gjoka Super Market-Shiak! 15 years drug and prostitutions center.The Gjoka Supermarket is the main center for the trafficking of drugs that comes from Turkey and Macedonia and the supply base for many criminal groups in Durres and Tirana and also the location where the cars that will be traveling to Italy and carrying drugs are supplied. Dashi currently owns an armored vehicle which has the licence plate: DR 51 90 C. It must be noted that Dash Gjoka is the main source of supply for all the drugs suppliers in Albania because it is a well known fact that a close friend and financial supporter of I.M, S. Olldashi……………+ Agim Hoxha.-(Sali Ahmet Hoxha) Xhafzotaj – Shiak Mafia……………
Peinlich, was wir schon länger sagen und für praktisch fast alle Politker gilt in Albanien: Und die Wahl Fälschungen, gerade bei der Kommunal Wahl, rund um den Berufs Betrüger Lulzim Basha, einem billigen Dolmetscher, bezeichnet Withers, als peinlich.
Former US ambassador in Tirana, John Withers
"Unfortunately, the Albanian leaders, even when they are at the age of Prime Minister Berisha or Lulzim Basha, they lack of this trust. It has a vital importance for Albania to find other leaders, men or women, young or old, from whatever religion or ethnicity, but that have democracy fire is still shining", Withers" Top-Channel
Salih Berisha und seine Terroristen Freunde, wo er die in 1997 gestohlenen Waffen an die UCK Terroristen verkaufte.
Historischer Hintergrund, direkt zu Terroristen und Banditen!

Tschetschenischer Terrorist, rund um Basejew, der auch Partner der UCK war und Immobilien Geschäfte im Kosovo tätigte. Direkt stationiert in den Tropoje Terroristen Camps, in Nord Albanien.
…
http://balkan-spezial.blogspot.com/2010/12/die-lugen-des-salih-berisha-uber-seine.html
Tropoje is a good place to observe how effective Albania's ex-President Sali Berisha, a local boy made good, has been in rallying the KLA. During last year's rebellion—which eventually forced him out of office—he used supporters from his home region to fend off the protests against his rule, which were strongest in southern Albania. Members of the Berisha entourage have resurfaced in and around Tropoje, wearing smart KLA uniforms and brandishing well-polished rifles. Near Mr Berisha's home, in an even tinier settlement than Tropoje, a placard improbably proclaims the KLA's "headquarters". Whereas the current Albanian government has tried, with diminishing success, to keep some distance from the KLA, Mr Berisha has organised pro-KLA rallies in Tirana, Albania's capital.
http://www.economist.com/node/134665
 Mafia Clan: Bylykbashi und das Scheitern der Wahlrechts Reform und der neue US Report!
Nun am 1.11.2011 steht es fest, das ein Selbstmord vorgetäuscht wurde (im kaum bekannten neuen und illegalen Siedlungs Projekt der PD Mafia von Durres), und Isa Copa eindeutig ermordet wurde. Die Rechts Experten auch aus Deutschland stellten fest, das Iso Copa ein Blut Gerinsel an der Vorderseite des Kopfes hatte, also kurz bevor er verbrannt wurde, niedergeschlagen wurde.Wurde der Geheimdienst Offizier Iso Copa, in Durres zu Tode gefoltert und "entsorgt"?

Der Tatort, wo noch Glas Splitter liegen, direkt hinter dem Ex-Militär Stützpunkt
Prosecution: Secret Service Agent death, not suicide
Unter der früheren Alexander Meksi Regierung, ebenso durchaus unter Fatos Nano, waren die Beamten und Direktoren im Büro während der Dienstzeit. Oder ein Vertreter wusste, wann die Person zurück kommt, inklusive Minister. Es gab sogar strenge Kontrollen Zeitweise und ansonsten erfolgte eine Kündigung.
Heute werden nicht einmal Gerichts Entscheidungen auf Kündigung, wegen ständiger Abwesenheit umgesetzt, wie die OSCE feststellt. Anarchie vollständig, vor allem in den PD Kommunen und rund um die Regierungs Mafia, die zu dumm ist für Alles.
http://www.balkanweb.com/gazetav5/newsadmin/preview.php?id=116465
OSBE: Shkarkimet, vendimet e gjykatave nuk po zbatohen

(Dërguar më: 26/05/12) 

Institucionet shtetërore nuk zbatojnë vendimet e gjykatave për pushimet e padrejta nga puna të nënpunësve civilë. Ambasadori i OSBE-së, Eugen Volfart theksoi dje se është e nevojshme të zhvillohen më tej procedurat për rekrutimin, ngritjen në detyrë dhe për heqjen nga puna të zyrtarëve publikë. Ai vuri në dukje faktin se nuk respektohet pavarësia e Komisionit të Shërbimit Civil, institucioni ku paraqiten ankesat për pushimet nga puna. "Komisioni vazhdon të mos jetë në gjendje të kryej plotësisht detyrat e tij në zgjidhjen e mosmarrëveshjeve midis nëpunësve civil dhe institucioneve shtetërore. Pavarësia e tij duhet të respektohet nga të gjitha institucionet e tjera publike. Vendimet e formës së prerë të gjykatës për pushimet nga puna nuk po zbatohen", – tha Volfart. Ai i bëri këto deklarata në takimin e zhvilluar me kryetarin e Komisionit të Shërbimit Civil, Fatmir Tafaj, të cilit i dorëzoi raportin e veprimtarive të këtij Komisioni, "Buletin 2011", të botuar me mbështetjen e Prezencës. "Nuk mund të ketë shtet të së drejtës pa një shërbim civil profesionist. Kam besim se raporti më i ri dhe raportet e mbikëqyrjes do të shërbejnë për të promovuar më tej punën e Komisionit të Shërbimit Civil dhe do të rrisin transparencën e veprimtarisë së gjerë të tij. Përveç kësaj, ai do t'i shërbejë edhe institucioneve shtetërore si një udhërrëfyes për trajtimin sa më të mirë të çështjeve që lidhen me menaxhimin e nëpunësve civilë dhe për kërkimin e zgjidhjeve ligjore dhe konstruktive për një shërbim më të mirë të qytetarëve në Shqipëri", vuri në dukje ambasadori i OSBE-së. Prezenca e OSBE-së në Shqipëri ka një bashkëpunim të hershëm e të frytshëm me Komisionin e Shërbimit Civil, kryesisht në trajnimet që u janë bërë nëpunësve civilë dhe zyrtarëve politikë në njësitë e qeverisjes vendore, si dhe nëpunësve civilë të institucioneve të pavarura shtetërore. Palët politike vazhdimisht kanë akuzuar njëra-tjetrën për emërime politik të nëpunësve dhe ndjekje të procedurave jotransparente, ndërsa edhe në raportet e Bashkimit Europian vihet në dukje se kjo situatë e bën të pamundur krijimin e një administrate publike të qendrueshme dhe profesionale.
Dem Richter Agron Zhukri, hat man seinen teuren "TUAREG" im Blog gestohlen. "TUAREG", ist ein Original Mafia Auto in Albanien und nicht einmal Deutsche Richter, haben so ein Auto. Agron Zhukri, ist für Gerichtssachen zuständig, für Vermögens Beschlagnahme rund um Banken und Immobilien. Faule Immobilien Kredite wie u.a. für Prince Leka, war Agron Zhukri verantwortlich.
Tashmë çështja ndodhet në duart e gjyqtarit Agron Zhukri. Familja mbretërore, me kthimin e saj në Shqipëri deri më tani është përballur me disa procese gjyqësore për kthimin ose njohjen e pronave të mbretit Zog. Vetëm pak ditë më parë, Gjykata urdhëroi kalimin e vilës së mbretit për llogari të bankës, për mos shlyerjen e një kredie.
http://www.shekulli.com.al/shekulli/2012/05/30/princ-leka-kerkon-vilen-dykateshe-te-kryqit-te-kuq/
Hajdutët i vjedhin makinën gjyqtarit
Tiranë
Kërkimet
Sy për sy, një hajdut i ka vjedhur makinën një gjyqtari në Gjykatën e Tiranës. Ngjarja ka ndodhur tri ditë më parë në zonën e ish-Bllokut në Tiranë, ndërkohë që policia ka nisur kërkimet për mjetin luksoz të gjyqtarit. Burimet policore të kryeqytetit bëjnë të ditur se i dëmtuar është gjyqtari Agron Zhukri. Ai ka qenë në zonën e lartpërmendur, duke qarkulluar me mjetin luksoz "Tuareg" dhe për një moment ka zbritur në tokë, duke e lënë makinën të hapur dhe me blokazh të ndezur. Ai ka shkuar te një bankomat për të tërhequr para, por sapo është kthyer ka parë makinën e tij, duke u larguar me shpejtësi. Menjëherë ka njoftuar shërbimet e policisë për të gjetur makinën, të cilat e kanë shpallur në kërkim, por nuk kanë rënë ende në gjurmë të saj.
 http://gazeta-shqip.com/lajme/2012/06/10/hajdutet-i-vjedhin-makinen-gjyqtarit/
Die kriminelle Kaste der Richter, deckt sich gegenseitig, wenn Ermittlungen kommen! Sagt Ina Rama, die Generals Staatsanwältin und die Immunität dieser Richter Banden, verhindert jede Ermittlung