Albanien wird seit 1997, destabilisiert von den Kosovo Verbrecher Banden, welche unter UCK – KLA firmieren, wobei schon die Todes Schwadronen (ab August 1990) des Hashim Thaci undRamuz Haradinaj, unter dem Kommando von Xahvit Halili, gut bekannt mit Salih Berisha, viele Todes Opfer unter den konkurrierenden UCK Verbänden forderte. Hinzu kamen schon im März 1997 erschossene Militär Kommandanten durch die UCK Terroristen u.a. in der Division Skhoder, damals die wichtigste Militär Basis in Albanien und von Engländer vor allem ausgebildet. Als diese Verbrecher Gruppe in Albanien auftauchte, wo schon Chris Hedge i 1999, einen entsprechenden Artikel schrieb, wurde sogar Kindes Entführung zur Organ Entnahme direkt in Tirana normal, weswegen 1999, keine UCK Gruppe die Flüchtlungs Camp schützte, sondern Sonder Polizei unter der EU Polizei Mission MAPE. Jeder wusste es, was das für Verbrecher waren und aktiv  prominente Albanische Politiker, beim Kinder Handel ebenso dabei bis in die jüngere Zeit. Der Albanische Staat, hatte eine Etage komplett des Militär Krankenhauses, dieser Verbrecher Gruppe überlassen, wo Dr. Shaip Muja, enger Freund von Hashim Thaci, zuständig war.
Man sollte auch nicht vergessen, das der Profi Verbrecher und US Botschafter Josef Limprecht, enger Freund, der Bin Laden Leute, schon in Pakistan, direkt im UCK Terroristen Camp Bicaj, bei Peskopje am 17. Mai 2002 starb, gut versorgt von einer jungen und hübschen Sex Sklavin der UCK Terroristen. Luxus Autos, Goldene Uhren, Frauen, gibts halt als Bonus, bei Drogen- Treibstoff und Waffen Geschäften, was jeder weiss.
Wie im Bericht richtig steht, operierte "DRENICA" Terroristen Gruppe, nicht im Kosovo, sondern vor allem in Albanien um durch Ermordung, der Konkurrenz, die Mafiöse Verbrecher Kontrolle, über alle Geschäfte zu erlangen. Und Alles andere auch um den Jashari Clan, der ein billiger Banditen Dumm Clan war, ist eine Erfindung der Geschichte, denn der Jashari Clan, war wegen militanter Dummheit, absolut ohne Bedeutung.
Legenden des Verbrechens in Albanien:  They include Xhavit Haliti, Kadri Veseli, Azem Syla, and Fatmir Limaj.  All of these men have been investigated repeatedly in the last decade as suspects in war crimes or organised criminal
..
75.       In understanding how these crimes descended into a further form of inhumanity, namely the forcible extraction of human organs for the purposes of trafficking, we have identified another KLA personality who apparently belongs to the leading co-conspirators: Shaip Muja.
76.       Up to a point, Shaip Muja's personal biography in the liberation struggle of the Kosovar Albanians resembles those of other "Drenica Group" members, including Hashim Thaqi himself: from student activist in the early 1990s[31]; to one of an elite group of KLA "Co-ordinators", based in Albania[32]; to Cabinet member of the Provisional Government of Kosovo, and leading commander in the post-war Kosovo Protection Corps (KPC)[33]; reinvented as a civilian politician in the Democratic Party of Kosovo (PDK); and, finally, becoming an influential office-holder in the current Kosovo authorities[34].
77.       The common thread running through all of Muja's roles is his involvement in the medical sector.  We do not take it lightly that this individual presents himself, and is accepted in many quarters, as "Dr. Shaip Muja": purportedly not only a medical doctor and general surgeon, but also a humanitarian and progressive practitioner[35].

Dick Martys Bericht an den Europarat
Committee on Legal Affairs and Human Rights
Inhuman treatment of people and illicit trafficking in human organs in Kosovo*
Draft report
Rapporteur: Mr Dick Marty, Switzerland, Alliance of Liberals and Democrats for Europe
Verantwortlich waren vor allem hoch kriminelle US Botschafter, welche enorme private Profite machten und vor allem Marizo Lino, welche bei ihrem Abgang im Mai 1999, als "wahre Präsidentin von Albanien" gefeiert und betitelt wurde. Zuvor hatte die Mutter von Marizo Lino, welche extra angereist war, 2 grosse Koffer mit Bar Geld, aus der Botschaft abgeholt und verliess das Land.
Wie der Canadische UNMIK Ermittler Paul Gibson nun bestätigte, wurde Alles verhindert was eine Aufklärung benötigte und wie der heutige Innenminister Lulzim Basha ja selbst bestätigte auf seiner Website, war er einer der Dolmetscher für den ITCY, was nun in TV Interviews bestrittten wird. Die damals ebenso schon gut dokumentierte Verbrecher Bande rund um Hashim Thaci, s. Selimi, Xhavit Halili, Sabit Geci usw.. hatte freie Fahrt im Kosovo und konnte mit EU-NATO Verbrechern, einen Verbrecher Staats errichten, obwohl noch 2003, der NATO General Sekretär Roberston klar sagte: man würde den Kosovo nicht der Organisierten Kriminalität überlassen. Dann wurde umgehend Lord Roberston abgelöst, weil kriminelle US und NATO Kreise, unbedingt ihr "Schwarzes Loch" eines Rechts Staates in Europa brauchen, für kriminelle Geschäfte, dem Drogen Hande, der Geldwäsche, was sowieso jeder Bundes Wehr Offizier weiss, wenn man mal länger vor Ort ist. Hinzu kommt der Drogen- Waffen Umschlags Platz, der Kosovo Verbrecher Banden, welche ungestört auch in 2010, illegal bauen können im Raum Durres, wie Plepa, Golem, Pista Ilyria, um Zweigstelle für ihre Drogen Verteil Stellen etc.. zu betreiben.
UN in Kosovo Accused of Coverup of Organ Trade & Press Beating, Silent
By Matthew Russell Lee
UNITED NATIONS, December 27 — Accused of covering up the harvest and sale of organs of prisoners of war in Kosovo, the UN has had nothing to say for the past 11 days. Nor has it commented on reports of the beating of a journalist directly in front of its UNMIK headquarters in Pristina for the past five days.
On December 27, the UN simply ignored the organ question altogether. Back on December 16, Inner City Press asked Secretary General Ban Ki-moon's acting Deputy Spokesman Farhan Haq:
Inner City Press: I wanted to know if the UN system or UNMIK [United Nations Interim Administration Mission in Kosovo] has any response to this Council of Europe report saying that Kosovo's Prime Minister [Hashim] Thaci was involved in an organ-trading ring — and that the UN knew that, that's one of the allegations.
Acting Deputy Spokesperson Haq: We are aware of the report; we've seen the reports coming out from the Council of Europe and are studying what they have to say. At this stage, there is nothing further to say by way of response, but obviously we'll continue to study it and may have a response down the line.
Ten days later, with the UN not having said anything even as the charges grew more specific, Inner City Press asked Haq and Ban's main spokesman Martin Nesirky, who unilaterally canceled all noon press briefings for this week, the following question in writing:
Please comment on reports of Serbia's request for an ICTY investigation of Soren Jessen Petersen for contempt of court during his time with UNMIK, see http://www.rnw.nl/english/bulletin/un-covered-organ-trafficking-report-says-serbia
The question was submitted on December 26, with a deadline of 12:30 pm on December 27. But an hour before that deadline, Haq responded only that "UNHQ is closed on Monday."


Petersen in UN Security Council, organ trade and answers not shown

   At 11:30 am on December 27, Ban's Haq sent this:
From: Farhan Haq [at] un.org
To: Inner City Press, Martin Nesirky [at] un.org
Date: Mon, Dec 27, 2010 at 11:32 AM
Re: Press Qs on Cote d'Ivoire, Darfur, Sri Lanka and Kosovo (and old questions… reiterated re [26] days ago
UNHQ is closed on Monday. Thanks.
   But has UNMIK in Kosovo been closed for the past ten or five days? Given the ten days of non response to the December 16 question, and the five days of non response to the December 23 question about the beaten reporter, the snow (job) is the issue. On December 23, Inner City Press had asked Haq:
Inner City Press: there is a case in Kosovo of a journalist that was beaten right in front of the UNMIK [United Nations Interim Administration Mission in Kosovo] headquarters. A regional press group has put out call saying that, you know, this is a… that attacks on journalists must cease in Kosovo. But I am wondering, particularly given [that] it happened in front of UNMIK, whether UNMIK has had anything to say about that?
Acting Deputy Spokesperson Haq: I am not aware of any recent communications by UNMIK, but we can check with them.
Apparently, in the five days after, Haq never did check with UNMIK. Watch this site.
* * *

At UN, As Serbia Complains of Telecom Cut in Kosovo, Few Are Listening
By Matthew Russell Lee
UNITED NATIONS, November 12 — While the UN's reports on Kosovo and the resulting public Security Council sessions, 18 speeches and out, have become routinized, there are still interesting factoids which emerge. In the meeting of November 12, Serbian Foreign Minister Vuk Jeremic complained that in late September
"armed teams of ethnic Albanians brought down Serbia Telecom's mobile and fixed telephony network in South Kosovo… immediately affect[ing] approximately 100,000 South Kosovo Serbs, disrupting their ability to communicate beyond their enclaves – a serious breach of contemporary humanitarian norms… with hospital officials in Gracanica ascribing several fatalities to the inability of patients to call for help."
  When the meeting was over, Inner City Press asked Jeremic to go to the stakeout area on camera and take questions on this and other matters. He declined, indicating that the session was routine.
  When another journalist asked him to respond to the charge by US Deputy Permanent Representative Rosemany DiCarlo that Serbia is calling for boycotting elections in Kosovo, he quipped, how can one call for a boycott of a country which doesn't exist?
DiCarlo, on the other hand, said that 71 countries have now recognized Kosovo, and that its sovereignty and borders can no longer be questioned.


Telecom, routine UN Security Council session not shown
Kosovo's representative Vlora Citaku said these are no longer the subject of negotiation.
One wonders if South Sudan will go this way. Watch this site.
Click here for Inner City Press March 12 UN debate

Click here for Inner City Press' Feb 26 UN debate

Click here for Feb. 12 debate on Sri Lanka http://bloggingheads.tv/diavlogs/17772?in=11:33&out=32:56
Click here for Inner City Press' Jan. 16, 2009 debate about Gaza

Click here for Inner City Press' review-of-2008 UN Top Ten debate

Click here for Inner City Press' December 24 debate on UN budget, Niger

Click here from Inner City Press' December 12 debate on UN double standards

Click here for Inner City Press' November 25 debate on Somalia, politics

and this October 17 debate, on Security Council and Obama and the UN.

* * *
These reports are usually also available through Google News and on Lexis-Nexis.
Click here for a Reuters AlertNet piece by this correspondent about Uganda's Lord's Resistance Army. Click here for an earlier Reuters AlertNet piece about the Somali National Reconciliation Congress, and the UN's $200,000 contribution from an undefined trust fund.  Video Analysis here
Feedback: Editorial [at] innercitypress.com
UN Office: S-453A, UN, NY 10017 USA Tel: 212-963-1439
Balkanforum Balkanblog.org – Balkan Infos
Kategorien
Letzte Einträge
Links
Archive
Meta
26.12.2010 von Atahualpa.
Brother of Montenegrin deputy PM remanded in custody
26 December 2010 | 12:18 | Source: Tanjug
………………..
B92
Balkans
23 December 2010 Monitor
Podgorica
Milo Djukanović on the day of his resignation, 21 December 2010
Croatia, Kosovo, Montenegro: in the space of a fortnight, the leaders or ex-leaders of all three countries have been arrested or accused of wrongdoing. Meanwhile, reports a Montenegro weekly, the EU is paving the way for the accession of all three Balkan countries.
Like something out of a political thriller, former Croatian prime minister Ivo Sanader was arrested in Austria [on 10 December] under a warrant issued by his own country. He is now waiting for extradition in a Salzburg jail and says he's prepared to answer corruption charges. A day or two prior to his arrest, right before parliament lifted his immunity, he fled Croatia and was planning to "attend" his trial from the United States. But his plan fell through when the Americans cancelled his visa and his Austrian "friends" put him in lockup. Yet only a year ago, Washington and Vienna were praising him to the skies.
The winner of the recent elections in Kosovo, prime minister Hashim Thaçi, didn't even have time to celebrate. The day after Thaçi's victory, Dick Marty, the Council of Europe rapporteur renowned for sleuthing out the CIA's secret prisons on European soil, published a report describing Thaçi as the head of an organisation that bears a striking resemblance to a mafia: it traffics in arms, drugs and, as in a horror movie,  even organs.
Marty's accusations follow up on revelations by Carla Del Ponte, former chief prosecutor for the International Criminal Tribunal for ex-Yugoslavia, in her book The Hunt: Me and the War Criminals. In the 1990s, in his capacity as "boss" of the Drenica group ["a small but inestimably powerful group of KLA (Kosovo Liberation Army) personalities" according to the Marty report], Thaçi is said to have arranged kidnappings and had the prisoners sent to Albania, where their organs were removed.
Life in the Balkans is grislier than fiction. As if the wars and atrocities of the 1990s hadn't been enough, most of the countries in the region have now fallen prey to firmly entrenched systems based on kleptocracy, organised crime and sham patriotism. Out of the ruins of a one-time single state, strange elites have emerged, elites that should have been jailed or exiled.
The unbounded power of these elites rests on tremendous wealth. The leaders of the region, from Zagreb to Pristina, have siphoned off national funds into their pockets and those of their cronies. Their colossal clout has been shored up by an army of propagandists, who are forever doing their bidding in the media or in university history and political science departments. They describe their national leaders as messiahs, and their opponents and those who testify against them as criminals. The impoverished masses, when called to the polls, have merely endorsed the lie that the liberators have come to power and are the guarantors of states that are exposed to endless threats.
Admittedly, the international community is largely to blame for the shambles in the Balkans. "I reread the secret documents on Thaçi drafted by Western analysts, with a feeling of horror and moral shame," writes Marty. They knew everything, but were betting on Thaçi. Marty's report reveals what Western diplomats admitted off the record: in Kosovo, the West favoured stability to the detriment of justice, writes the Reuters agency in one analysis. As if stability could be established without justice!
The diplomats in Podgorica who publicly praise Milo Djukanovic [the prime minister and ex-president of Montenegro resigned on 21 December] allow in private that, in terms of its political system, Montenegro is closer to Kosovo than to Croatia. Djukanovic would be elated if the main problem facing his government were its illicit ties to a close friend's advertising agency or some loans granted to his friends by Hypo Alpe Adria [Austrian bank implicated in various graft scandals]. Those happen to be the main charges against Croatia's prime minister Sanader.
Let's get back to the analogy with Thaçi. Fortunately, here in Montenegro we did not indulge in organ trafficking, but we did excel in other rackets. We had our own dealings with the devil. After cigarette trafficking, Montenegro became the hub of cocaine and heroin trafficking. In 20 years of practically unshared power, our prime minister, along with his partners and family, has cornered the country's economic resources and launched into some highly dubious enterprises, including the privatisation of the Aluminium Combine in Podgorica and of the steelworks, or the Prva Banka [owned by Aco Djukanovic, the prime minister's brother], to name just a few. In any normal country, the Prva Banka affair alone, which brought the whole financial system down in Montenegro, would have been enough to put the prime minister, his brothers and his godfathers behind bars. But the West watched it all benignly and sang Djukanovic's praises for a long time.…
Are we now finally coming round to the realisation that the greatest menace to stability in the Balkans is not ethnic conflict but organised crime? The West finally seems committed to fundamental changes that have been put off for too long. Witness the Sanader case in Croatia, the Council of Europe report on Kosovo, and the demand for top-level anti-corruption measures – the EU's precondition for commencing accession talks with Montenegro [the country obtained accession candidate status on 17 December].
The big cleanup that has begun in Zagreb is bound to hit Montenegro, where the supremo and his business cronies are likely to be put on trial for pillaging the state. And for starters, the boss has got to go.
Translated by Eric Rosencrantz
24. 07. 2009. | 08:51 [Print article]
Inspection ordered demolition of facility at Zavala cape near Budva
Details
Source Beta, 24. 07. 2009.
Ministry of Spatial Organization and Environment Protection of Montenegro
public company
– The Space protection inspection has ordered the demolition of the facility that was built without building permit at Zavala cape near Budva, while the criminal charges will be pressed against investor "Zavala invest" from Budva – the Ministry of Spatial Organization and Environment Protection announced yesterday (July 23, 2009).
According to the announcement, the inspection has determined that the works on construction of path and platform, as well as plateau of concrete pillows, at about 150 square meters, are underway, while the facility at about 25 square meters has already been built at the beach, which is something that requires building permit or consent from public company "Morsko dobro".
If the investor fails to do what it is ordered to do, the demolition will be carried out the Space protection inspection.
Non-government organization MANS estimated yesterday that the works in the vicinity of Zavala cape near Budva, which had been carried out by Russian company "Mirax" whose daughter-company was "Zavala invest", had been illegal, and it asked the police to investigate and process that case as soon as possible.
MANS said in the announcement that "Mirax" violated the Law by "building without building permit, taking over someone else's land and destroying environment".
http://www.ekapija.ba/website/bih/page/248662_en
24.12.10, um 13:57
Bürgermeister der Tourismusmetropole Budva festgenommen
Eine neue Siedlung mit kleinen Luxus-Villen, genannt "Russian village", in der Nähe von Budva (Archiv)
Quelle: Keystone
Der Bürgermeister der montenegrinischen Tourismushochburg Budva, Rajko Kuljaca, ist wegen gross angelegter Korruption festgenommen worden. Mit ihm seien auch sein Stellvertreter Dragan Marovic und acht weitere Personen in Untersuchungshaft genommen worden.
Das berichteten die lokalen Medien am Freitag in der Hauptstadt Podgorica. Den Männern wird vorgeworfen, für einen der grössten Bauskandale im Land verantwortlich zu sein.
Die Stadt Budva hatte russischen Investoren ohne jede rechtliche Voraussetzung die Halbinsel Zavala vor den Toren des Touristenzentrums überlassen, um dort Luxusappartments für Superreiche zu bauen.
Inzwischen ist der Investor abgesprungen und die früher wegen ihrer Naturschönheit bekannte Halbinsel ist seit Jahren mit stillgelegten Rohbauten verschandelt. Der Dachverband der Bürgerinitiativen MANS hatte vor zwei Jahren Strafanzeige wegen Korruption gestellt.
Die Aktion der Staatsanwaltschaft und der Polizei hat hohe politische Wellen geschlagen, weil der festgenommene stellvertretende Bürgermeister ein Bruder des bisherigen Vize-Regierungschefs Svetozar Marovic ist. Die beiden Brüder galten seit langem als die heimlichen Herrscher von Budva und als praktisch unantastbar.
Geschrieben in Balkan (Englisch) | Bearbeiten | Drucken | Keine Kommentare »
25.12.2010 von CrniLabudovi.
Wie schon inin 2010, auch gegen die Koha Ditore, wegen kritischen Artikeln,will nun der militante Mafia und Mord Cap: Hashim Thaci, Xahvit Halili und Co. eine Liste veröffentlichen aller Albanischen Helfer von Dick Martiy, was eine eindeutige Mord Drohung ist, in alter Dumm Tradition, der Ober Deppen aus dem "DRENCIA" Tal.Die Top Albanischen Verbrecher Banden, fühlen sich in ihren Geschäften gestört, seitdem der Dick Marty Bericht im Europorat vorgestellt wurde.Die Mord Helfer, dieser Kosovo Banden, sitzen auch wie bewiesen direkt in der aktuellen Albanischen Regierung, aber auch in damaligen Verbrecher Regierung rund um Ilir Meta und Fatos Nano. Mord Aufrufe, von der Hashim Thaci, Idioten Mafia, sind uralt und durch Partner in der heutigen Albaner Regierung wie Ferdinand Yhafferie, auch mit den US Diplomaten als Hintermänner bestens dokumentiert.Tropoje, Bruch des UN Waffen Embargos, direkt durch Salih Berisha, wie 1998 festgestellt wurde, wie zuvor direkt u.a. mit Fatmir Mediu, Azem Hajdari, Agron Musaraj, Treibstoff Schmuggel nach Jugoslawien, trotz UN Embargo usw.. Nund wurden Kriegs Verbrecher bei Tropoje auch dokumentiert. mit der Entführung und Ermordung von Serben u.a. wo der Haklaj Clan und direkt Salih Berisha verantwortlich ist.
Thaci to release names of Marty's helpers
25 December 2010 | 15:22 | Source: PRIŠTINA — Hashim Thaci has announced that he will publish a list of the names of Albanians who helped Dick Marty write the report which accuses him of organ trafficking.
http://www.b92.net/eng/news/society-article.php?yyyy=2010&mm=12&dd=25&nav_id=71739
The daily has learned that these are some of the results of the Serbian War Crimes Prosecution's investigation.
75 patients from Kosovo were admitted to Mother Teresa hospital in Tirana during 1999, while 70 patients from Kosovo suffering from severe kidney failure were admitted to the University Hospital in Skopje, the daily reported.
Several kidney transplants were performed in Tirana.
35 out of 75 patients stayed at the hospital in Tirana, while 25 were transferred to Italy and 15 to Austria where they waited transplantations. One of the main pieces of evidence of the Serbian prosecution is statement of Head of Transplantation Ward at the Mother Teresa Hospital Dr Sulejman Kodra about suspicious organ transplants.
He told reporter of Tirana-based Top News TV Blerina Moka that organs from unknown donors had been transplanted at the hospital, but that "surgeons cannot be held responsible for that".
A part of the hospital at the Bajram Curri barracks, health center at the Coca-Cola factory in Tirana, psychiatric hospital at the prison number 320 in the town of Burrel and an improvised hospital at the so-called Yellow House near the village of Tropoje were also used for organ transplantations.
Aside from these locations, the Serbian prosecution also has information that there was an illegal prison in the Deva mine which is located at Kosovo-Albanian border. One end of the tunnel is in Kosovo while the other is in Albania.
The Serbian prosecution launched the investigation two years ago in order to investigate allegations from Hague Tribunal Chief Prosecutor Carla Del Ponte's book.
The War Crimes Prosecution has also learned that the prisoners' remains were buried in mass graves in the territory of Albania.
It is suspected that there are at least 70 bodies of the killed Serbs, Roma and Albanians in a mass grave at swamp area near the village of Tropoje and on the Albanian side of the Deva mine near the Yellow House, the daily points out.
Geschrieben in Geschichte – History, Balkan | Bearbeiten | Drucken | 3 Kommentare »
24.12.2010 von CrniLabudovi.
Properties

in

southern Albania

,

like

British

tourists

Strangely

,

the ads

comes

from the

"

Belle

Air

"

an

airline

which

is owned

,

of

a

senior politician

in Tirana

.
no papers, no documents, no licenz
The Albania property sector, one of the fastest emerging markets in Europe, could be boosted by the introduction of new low-cost flights from London to Albania.
Belle Air, a privately owned low cost airline, yesterday introduced the first flight from Albania to London Stansted. Two flights a week to and from Albania will operate on the winter timetable up until March 2011. Ravin Maharajah, sales director of Lalzit Bay & Spa Resort believes that the introduction of could appeal to more Brits willing to contemplate buying a home in Albania.
Maharajah said: "These flights reinforce Albania's growing position with the UK market in terms of both tourism and property purchasing. Albania is also celebrating this week as it has officially joined the Schengen Area Agreement allowing visa-free travel for residents throughout the 25 member states."
Albania is currently undergoing a major transformation and a growing number of international property investors are keeping one eye on the Albania property market, with a view to profiting from any potential capital growth.
Maharajah added: goes onto say: "Many people have no idea of the wonderful beaches and scenery in Albania and our resort in Lalzit Bay, just 30 minutes from the capital Tirana, is set to be one of the most luxurious destinations in the Eastern Mediterranean. With apartments available from just €50,400 [£43,000] this is such good value and they are selling quickly."
To read our guide to buying property in Albania, click here.
http://www.aplaceinthesun.com/news/feature/tabid/131/EntryId/570/Albania-property-market-set-to-take-off.aspx
Balkanforum Balkanblog.org – Balkan Infos
SALES AFTER SALES……..happening in Himara
Mafia wants to sell half of Dhermi and Palasa, Qeparo and Yale in Himare, without officially registering properties. Real estate company, data scandalous situation of land sales in Himara. Have priority, the tourist office in London.

An office of international real estate, makes propaganda to sale of tourist residences resorts in Drimades, Himara Region


Albanian Mafia, has entered deep into
people of Himara families, members of which, abusing under the chaotic situation at the seaside property, land sale with the law 7501 doing without splitting them up first in the family inheritance generation.
The Law 7501 of Albanian legislation, prohibits the sale of agricultural lands and cutting of the olive tree, and it comes more complicated the problems, due to abuse of this form the Mafia, in cooperation with notary offices and registration of real estate, including the Albanian courts.
Sarande Top Real Estage Mafia: http://www.buyassociation.co.uk/
Geschrieben in Economy – Wirtschaft | Bearbeiten | Drucken | Keine Kommentare »
23.12.2010 von ctstmaser.
Shkupjani Daut Kadriovski (english)tronditë Tiranën me CD komprometuese Tiranë, 22 dhjetor – Deputeti i Partisë Socialiste, Erion Braçe pas mbledhjes së grupit parlamentar bëri publike për mediat përmbajtjen e një CD-je kërcënuese në drejtim të tij dhe kryetarit socialist Edi Rama, lajmëroi Balkanweb.
"Ditën e hënë personeli i ka dhënë këtij institucioni një zarf, brenda tij është një kartolinë dhe brenda saj është një CD, nga ana e pasme e së cilës është materializuar ky tekst: 'Ke 24 orë kohë ndryshe të gjitha televizionet do ta publikojnë", ka thënë Braçe.
Sipas deputetit socialist, zarfi mban emrin e shtetasit maqedonas Daut Kadriovski, një njeri i lidhur me krimin, siç tha Braçe, ndërsa ka shtuar se ky i fundit e akuzon atë, Ramën dhe politikanë të tjerë se kanë lidhje me trafiqe dhe përfshirë në dy vrasje.
Po ashtu Braçe shprehet se në zarf janë edhe emrat e politikanëve kosovarë – Hashim Thaçi e Jakup Krasniqi, deri tek kryetari i PDSH-së, Menduh Thaçi.
Duke hedhur poshtë përmbajtjen e kësaj CD-je kërcënuese Braçe shigjeton kryeministrin Berisha dhe deklaron se ai ka qenë në dijeni të përmbajtjes së zarfit dhe këtë e bën sipas Braçes, për të penguar transparencën e kërkuar nga Partia Socialiste.
"Sali Berisha në cilësinë e kryeministrit të Republikës është angazhuar personalisht në ndërprerjen e fushatës së transparencës, duke kërcënuar drejtpërdrejt njerëzit qe po i tregojnë shqiptarëve vjedhjet e tij. Sali Berisha po bashkëpunon me krimin e organizuar", ka thënë Brace.
Për përmbajtjen e CD-së ai ka thënë se është vënë në dijeni edhe presidenti Bamir Topi dhe e ka njoftuar Prokurorinë e Tiranës.
Ndryshe, Daut Kadriovski, nga Cërni Vërvi i Shkupit, ka vuajtur dënime më burg në Turqi dhe Itali për trafik droge, ndërsa në vitin 2000 u arrestua në Durrës me kërkesë të Interpolit. Në Shqipëri, Kadriovski mundi t'i shpëtojë burgut, pasi drejtësia shqiptare nuk mundi t'i provojë dot atij asnjë prej akuzave gjatë kohës që ai ishte në paraburgim.
Në vitin 2000, edhe pse kishte kërkesa nga një numër i madh shtetesh për ekstradim, ai u transferua për në Maqedoni, gjatë një marrëveshjeje midis dy vendeve, për vuajtje dënimi në shtetet respektive.
23 Dhjetor 2010 – 14:08 | Shqiperi  Padi Kadriovskit Edi Rama takon Kryeprokuroren
TIRANE-Kreu i Partisë Socialiste Edi Rama ka zhvilluar sot një takim në Prokurorinë e Përgjithshme me kryeprokuroren e përgjithshme Ina Rama për padinë e ngritur nga PS, ndaj të dënuarit për trafik ndërkombëtar droge, Daut Kadriovski.
Në takim kryesocialisti Rama ka shprehur shqetësim rreth kërcënimeve që kishin ardhur në adresë të tij dhe deputetit të qarkut të Beratit Erion Braçe në një CD që mbante adresë Maqedonie, ku në përmbyjtje thuhej "Keni 24 orë kohë, ndyrshe publikohet".
Një ditë më parë Deputeti i PS, Erjon Braçe dorëzoi në Prokurori një padi ndaj Daut Kadriovskit, ku e akuzon per shpifje e shantazh për shkak të detyrës. Sipas Braces, Kadriovski e kishte kërcënuar atë, kryetarin e PS-së Edi Rama dhe shumë deputetë të PS.
Ndërkohë po dje, rreth mesditës, deputeti Braçe theksoi në një konferencë për shtyp se në adresë të tij dhe të Ramës kishte ardhur një CD ku Kadriovski akuzonte Edi Ramën dhe Erjon Braçen si përdorues dhe trafikantë droge.
Brace e cilësoi Kadriovskin si një person të shumëkërkuar në 13 shtete të botës, ndërsa akuzoi kryeministrin Sali Berisha se ka dijeni rreth këtyre shantazheve.
(d.b/BalkanWeb)
Gambino Clan and the muslim Mafia
and albania
Geschrieben in Kosovo-Albanien (Albanian) | Bearbeiten | Drucken | 1 Kommentar »
23.12.2010 von ctstmaser.
Von PAUL SCHREYER, 15. Dezember 2010 –
Ein Riss in der Hauptschlagader beendete das Leben einer der schillerndsten Figuren in der amerikanischen Außenpolitik. Der Stress, unter dem Richard Holbrooke bis zuletzt stand, muss gewaltig gewesen sein. Als Sonderbeauftragter der US-Regierung für Afghanistan und Pakistan spielte der 69-Jährige eine Schlüsselrolle. Präsident Obama, der noch in dieser Woche dem Kongress eine lange angekündigte Bilanz zum Einsatz am Hindukusch vorlegen will, trifft die Todesnachricht damit zum denkbar ungünstigen Zeitpunkt. Denn in den USA sinkt der öffentliche Rückhalt für den nach 9/11 begonnenen Krieg immer weiter.
Ein vertrautes Gespann:  Richard Holbrooke, George Bush und Henry Kissinger (v.l.n.r.) – hier im Jahre 2008 in der American Academy Berlin bei der Verleihung des "Henry A. Kissinger-Preises" an George Bush.
Der Lebenslauf des Karrierediplomaten ist dabei auch ein Musterbeispiel für die Doppelbödigkeit US-amerikanischer Politik. Viele Nachrufe auf den am 13. Dezember Verstorbenen lassen solche mehrdeutigen Betrachtungen eher außen vor und pflegen stattdessen einen glorienvollen Ton. Die Washington Post etwa lobte seinen "großzügigen Geist" und seine "unermüdliche Arbeit für amerikanische Führung". Präsident Obama bezeichnete Holbrooke in einer offiziellen Stellungnahme gar als "Giganten", der Amerika stärker und sicherer gemacht habe. Rund um den Globus gäbe es Millionen von Menschen, deren Leben er gerettet und bereichert hätte. Große Worte. Da wollte wohl auch die Süddeutsche Zeitung nicht nachstehen und titelte donnernd: "Tod eines Titanen".
Holbrookes Leben ist allerdings spannend. 1941 geboren, startete er nach einem Geschichts- und Politikstudium im diplomatischen Dienst. Seine erste Station führte ihn dabei ab 1963 für mehrere Jahre nach Vietnam. Offiziell zuerst für die staatliche Entwicklungshilfeorganisation USAID (die im Ruf steht, zu dieser Zeit in vielen Ländern als Tarnorganisation der CIA gedient zu haben). Danach wurde Holbrooke in Saigon zum Mitarbeiter der Botschafter Henry Cabot Lodge Jr. sowie Maxwell Taylor, zweier Männer, die damals zur obersten Elite der USA gehörten. Während der Zeit in Saigon teilte sich Holbrooke ein Zimmer mit dem etwa gleich alten John Negroponte, der später eine ganz ähnliche Karriere einschlagen sollte (und in den 80er Jahren unter anderem in die Iran-Contra-Affäre verwickelt war).
Bereits mit Mitte zwanzig arbeitete Holbrooke von 1966-68 für das Weiße Haus und schrieb unter anderem einen Band der Pentagon Papers, deren Enthüllung wenige Jahre später für eine nationale Krise sorgte. Anschließend war er für einige Zeit Mitglied der US-Delegation bei den Vietnam-Friedensverhandlungen in Paris. Dort fädelte Henry Kissinger ganz eigene Geschäfte ein und hintertrieb hinter den Kulissen einen raschen Friedensschluss.
……………….
2001 wechselte er zur Investmentbank Perseus, und in den Vorstand der AIG, jenes gigantischen Versicherungskonzerns, der Ende 2008 die Weltwirtschaft kurz vor den Kollaps brachte. Die US-Regierung musste AIG am Ende mit 150 Milliarden Dollar Steuergeldern verstaatlichen. Holbrooke war schon im Juli 2008 rechtzeitig aus dem Unternehmen ausgestiegen.
………………
http://www.hintergrund.de/201012151289/politik
Warum bis heute Henry  Kissinger für seine zahlreichen Verbrechen und dem Mord Auftrag, an General Stabs Chef Schneider in Chile nie verhaftet wurde, sagt Alles über diese Bande.
Natürlich war auch noch ein US Verbrecher direkt im Vorstand der AIG, einem Schlüssel Geschäft,der US Betrugs Banken.
Welt Drogen Boss Nr. 1: der US Sonder Gesandte Frank Wisner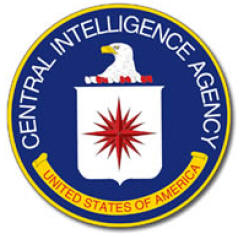 Welt Drogen Boss Nr. 1: der US Sonder Gesandte Frank Wisner
Vorstands Mitglied in der grössten Betrugs Firma der Welt der AIG * im Welt Banganster Finanz Skandal, wo es auch um die Geldwäsche des Drogenhandels geht. Sein Vater war schon CIA Direktor für Albanien zuständig.
Immer unterwegs, ob für den Kosovo, oder Afghanistan, denn Wisner muss die Drogen Netzwerke der NATO koordinieren
Das weltweite Drogennetzwerk der CIA
Geschrieben in Welt News Spezial | Bearbeiten | Drucken | Keine Kommentare »
…
The Times
Published: 19 December 2010
…mission sent to maintain the rule of law in Kosovo says that it may not have the jurisdiction…accusations against Hashim Thaçi, the Kosovo leader, have created panic inside the…case, even if the perpetrators are in Kosovo, because the body parts were removed…
The Times
Published: 17 December 2010
…drug-running and organ-trafficking in Kosovo as it joined the international community…Western political leaders backed his Kosovo Liberation Army (KLA), according to…criminal inquiry into Mr Thaçi, now Kosovo's Prime Minister. It also places an…
16 December 2010 Last updated at 11:08 GMT
Kosovo organ trafficking: Where is the proof?
Paragraph 44 notes: "According to our insider sources the KLA [Kosovo Liberation Army] fought just as hard, and devoted arguably more of its resources and political capital, to maintain its advantage over its ethnic Albanian rival factions as it did to carry out co-ordinated military actions against the Serbs."
EU linkhttp://www.bbc.co.uk/news/world-europe-12006948
The Times
Published: 16 December 2010
…Hashim Thaçi, the Prime Minister of Kosovo, has been described as "the Boss…organs. In 1999 I saw how he and other Kosovo Liberation Army leaders ran Pristina…bad guys", so that must make the Kosovo Albanians the "good guys". The…
from
COLONEL PAUL GIBSON: I think it's — as you know, with the terms of the agreement, the Yugoslav army and the Serbian police forces and all their paramilitaries have to leave tomorrow at midnight. That's what we call EIF Plus Six, six days after the treaty was signed. The concern, I think, here is that people will take advantage of that withdrawal to settle some scores. The other concern, of course, is that the Yugoslav army units, as they leave, continue to do some of the sort of activities that they've now become well renowned for.
Monday, 24 April, 2000, 06:52 GMT 07:52 UK
Welt Drogen Boss Nr. 1: der US Sonder Gesandte Frank Wisner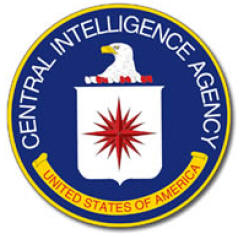 Welt Drogen Boss Nr. 1: der US Sonder Gesandte Frank Wisner
Vorstands Mitglied in der grössten Betrugs Firma der Welt der AIG * im Welt Banganster Finanz Skandal, wo es auch um die Geldwäsche des Drogenhandels geht. Sein Vater war schon CIA Direktor für Albanien zuständig.
Immer unterwegs, ob für den Kosovo, oder Afghanistan, denn Wisner muss die Drogen Netzwerke der NATO koordinieren
Das weltweite Drogennetzwerk der CIA

Dick Martys Bericht an den Europarat
Committee on Legal Affairs and Human Rights
Inhuman treatment of people and illicit trafficking in human organs in Kosovo*
Draft report
Rapporteur: Mr Dick Marty, Switzerland, Alliance of Liberals and Democrats for Europe
Alle Details, rund um den Waffenhandel und Schmuggel des PM Salih Berisha, mit der Terroristen Bande des Haradinaj Clans, in seinem Stamm Eltern Haus, in Prifcë, bei Tropoje. Wie im Artikel erwähnt ist, erhielt wohl Salih Berisha, einen Tip aus NATO Militär Kreisen, das sein Treiben dokumentiert ist und versuchte den Schmuggel, dann aus seinem Haus zu verlagern, wo ja dann Azem Hajdari weiter machte. Salih Berisha, war der Waffen Lieferant, der sogenannten "Tiger", Einheit rund um das Atlantik Batallion, was eine reine Mord- und Terror Gruppe war, und Feder führend für die Entführung, Folterung, Mord an Zivilisten war, inklusive Frauen und Kindern.
siehe unser Beitrag, vor 3 Tagen!
Wird als nächster Balkan Politiker: Salih Berisha und Albanische Politiker verhaftet?
Einige Dinge kapieren "Dumme" Leute nicht, wo die Albanische Regierung und diverse Oppositions Politiker Vorzeige Beispiel sind, wie man vor allem auch die Justiz Reform verhindert und Alles in einem Mafiösen Kaspar Theater, für Klein Kinder untergehen lässt. Neuer Höhepunkt ist ja die permanent Flut Kathastrophe in Albanien, direkt in der Verantwortung, der Regierung. Plünderung der Albanischen Militär Lager, und trotz UN Embargo, der Treibstoff schmuggel, wie persönlich über das Haus des Salih Berisha bei Tropoje, ist bestens in 1998 schon dokumentiert, durch hoch rangige OSCE – NATO Beobachter. Da gab es sogar Deutsche Artikel damals. ..
aus http://www.albania.de/alb/index.php?p=2674
Die Todes Schwadronen, im Geiste der SS Skenderbeu Division, die Killer Einheit des Terroristen Ramuz und Daut Haradinaj, die "Atlantik Brigade" (William Walker, damals OSCE Chef, verherrlicht diese Verbrecher Organisation, welche Minderjährige mit der Pistole am Kopf, in ihre Einheit zwangen, oder erschossen, wie es von Daut Haradinaj bekannt ist), rund um die UCK Zentrale "DRENCIA" und damals Restaurant "Kosovo", direkt am Süd Ausgang des Hafens von Durres, als zentrale Todes Schwadron, um konkurrierende UCK – Kommandanten zu ermorden (ab August 1998), welche sich dem Kommando der Verbrecher Organisation des Hashim Thaci und Haradinaj, nicht unterstellen wollten. (vor allem Leute um Ibrahim Rugova, welche Mord Anschläge, Entführung, Folterung von Zivilisten ablehnten, wo die Hashim Thaci-Haradinaj Verbrecher, die CIA Methode zelebrieren wollten, durch Terror Anschläge, gegen Zivilisten ein Gegen Reaktion des Staates heraus zufordern: Zitat US Diplomat in 1997: wir brauchen 5.000 Tode)
Das die Enver Hoxha Familie Familie Albana Vokshi, heute ebenso geoutet wird, als zentrale Figur und Binde Glied im plündern von Waffen Lagern und Waffen schmuggel etc., kann nicht überraschen. Sehr gut, als Partner zum Sigurime Offizier: Xhavit Halili, der die Todes Schwadronen, gegen UCK Konkurrenten befehligte, und für ca. 100 Morde an Kosovaren in Albanien verantwortlich ist und später im Kosovo weiter morden liess, vor allem die Intelligenz rund um Rugova, wo sich die Mentoren der Morde, bis in heutige Minister nachweisen lassen. Heute macht ein Hashim Thaci nun in 2010, wieder Mord Aufrufe, indem er Surroi, mit der Zeitung Koha Ditore, als Serben Freund bezeichnet, oder gestern alle Namen und Listen veröffentlichen lassen will, welche Dick Marty geholfen haben und lt. Hashim Thaci, natürlich automatisch, für den Serbischen Geheimdienst arbeiten. Die Deutsche SPD, FES, ist bekanntlich, engster Partner dieser Mord- Drogen und Terror Organisation, wie auch Grüne Politiker, mit Joschka Fischer.
Das Morden, rund um die Hashim Thaci, Selimi, Sabit Geci Kommando Zentrale bei Durres "DRENCIA" hört bei diesen extrem dummen Horden, nie auf. 2009, erschoss man seinen Nachbarn, der wie die Thaci Bande, auch illegal ein Hotel bauen wollte. Der Mörder Gani Kapiti, wurde sogar noch interviewt, wo der den Mord gestand usw.. dann erfolgte eine kurze Festnahme und im Albanischen Mafia Justiz System, laufen diese Leute, wie Drogen Bosse, frei herum, was auch nicht überrascht, sonderen inzwischen wieder Standard ist.
URL: http://www.balkanweb.com/index.php?id=91044
Serbia: Sali Berisha furnizoi me armë UÇK
(Dërguar më: 28/12/10)
aus Albania
HRW calls for independent prosecutor to investigate suspected KLA crimes
20/01/2011
NEW YORK, United States — Human Rights Watch (HRW) is urging EULEX to appoint a high-profile independent prosecutor to investigate crimes allegedly committed by some former Kosovo Liberation Army (KLA) leaders. In a press release Wednesday (January 19th), the human rights watchdog warned that EULEX will face major obstacles while trying to conduct trustworthy investigations of such serious accusations, a reference to Council of Europe Rapporteur Dick Marty's allegations on organ trafficking. HRW added that an independent prosecutor may be necessary, along with an effective witness protection programme. In addition, HRW asked the US government and the EU to pressure the governments of Albania, Kosovo, Serbia and other countries to fully co-operate with the investigations. (Zeri, Koha Ditore – 20/01/11; KLAN Kosova, TV21, RTK – 19/01/11)